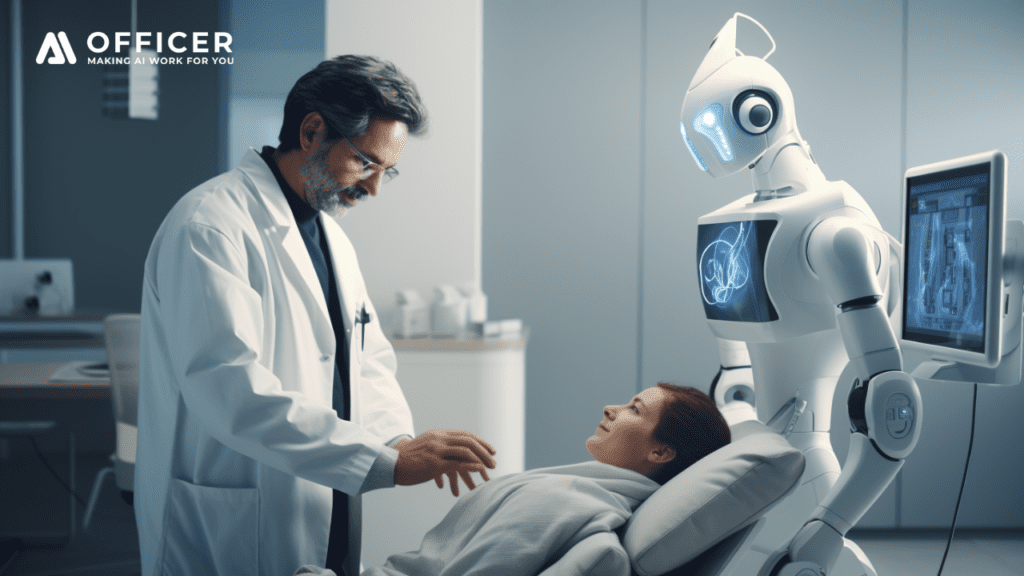 Ever looked into the mirror and wondered if your Medicine could know you just as well as you know yourself?
You are on the cusp of a future where your healthcare isn't a one-size-fits-all puzzle piece, but a custom-tailored masterpiece.
Welcome to a world where Artificial Intelligence (AI) isn't just a buzzword but the craftsman of miracles in personalized medicine.
Now, before you shake your head and mutter, "Not another tech gimmick," hear this : In 2023, the global AI in Healthcare Market is expected to be worth $164.99 billion!
Shocked? Intrigued?
Just wait till you read about the Top '5' breakthrough technologies that are not merely changing but humanizing medicine!
TOP 5 AI TECHNOLOGIES FOR PERSONALIZED MEDICINE
MACHINE LEARNING : THE BIG BRAIN OF HEALTHCARE
What It Does : Identifies patterns and correlations in large patient datasets.
Why It's Cool: Predicts disease risk and personalized treatment plans. Also, it's a bit like having Sherlock Holmes on your computer.
NATURAL LANGUAGE PROCESSING (NLP) : THE SOPHISTICATED GOSSIP
What It Does : Extracts insights from medical texts.
Why It's Cool : Improves accuracy and develops new interventions. Imagine Siri, but for saving lives.
COMPUTER VISION | THE UNBLINKING EYE
What It Does : Analyzes medical images like X-rays and MRI scans.
Why It's Cool : Diagnoses diseases earlier and more accurately. Who needs glasses when you've got AI?
ROBOTICS | NOT JUST FOR SCI-FI MOVIES
What It Does : Performs minimally invasive surgery and delivers drugs.
Why It's Cool : Reduces pain and recovery time. RoboDoc to the rescue!
VIRTUAL REALITY (VR) | THE FUTURE'S 'REALITY'
What It Does : Creates immersive simulations of medical procedures.
Why It's Cool : Helps doctors train and educates patients. Who said video games were a waste of time?
EXAMPLES OF AI IN PERSONALIZED MEDICINE
The Cancer Genome Atlas (TCGA) : A database, not a treasure map, helping researchers develop AI tools for cancer diagnosis and treatment.
The Mayo Clinic : Using AI for heart disease like a pro, identifying those at risk and saving lives with personalized plans.
Google Health : Managing diabetes with AI, because apparently, Google does everything.
AI's transformative touch on personalized medicine is not a distant future fantasy; it's present-day reality.
Improving accuracy, Personalizing treatments, reducing costs and Enhancing satisfaction.
A world where your Medicine greets you by name, Diagnoses feel like friendly Conversations and Surgeries resemble an artist's precise brushstrokes.
That's the transformative impact of AI on Personalized Medicine for you.
Skeptical? Excited? Either way, you're not alone.
Because, in the world of AI, Boredom is the only incurable disease!
AI is indeed revolutionizing the healthcare industry, with personalized medicine leading the charge.
If you're in the business world, it's high time you explored how AI can better your healthcare offerings.
Still hungry for more? Follow AI Officer for more such informative blogs.