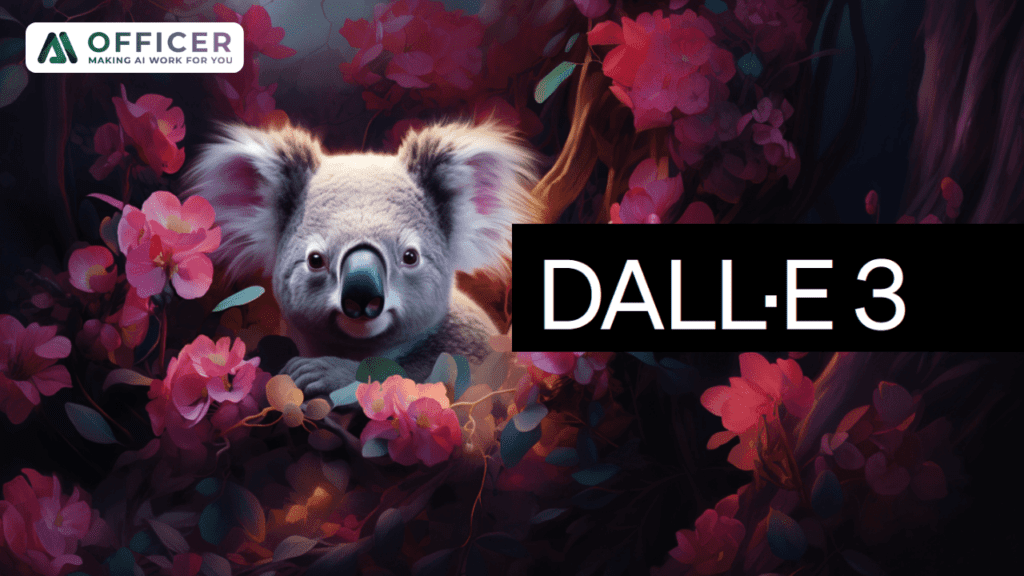 Are you an entrepreneur or founder who's constantly on the hunt for that elusive "X-factor" to make your social media ads pop?
Are you tired of blending into the digital noise, despite having a great product or service?
Well, your search ends here. Welcome to the future of social media advertising—DALL-E 3.
This groundbreaking AI system from OpenAI is not just another tool; it's a revolutionary approach that could be the competitive edge you've been yearning for.
In this comprehensive guide, we'll delve into why DALL-E 3 is the game-changer that can skyrocket your ad conversions. Trust us; you'll want to read every word.
THE POWER OF DALL-E 3 IN SOCIAL MEDIA ADVERTISING
Why It's a Game-Changer
In a world where visuals dictate the success of your social media campaigns, DALL-E 3 comes as a breath of fresh air. It offers the ability to create compelling, eye-catching visuals that resonate deeply with your target audience.
Cost-Effectiveness : A Win-Win
Let's face it; quality visuals come at a price. But with DALL-E 3, you get the best of both worlds—a cost-effective solution that doesn't compromise on quality.
HOW TO LEVERAGE DALL-E 3 FOR HIGH-CONVERTING ADS
1. Customization is Key
Create custom images that are not just visually appealing but also hyper-relevant to your target audience and your product or service.
2. Storytelling Through Images
DALL-E 3 can generate images that tell a story or convey a powerful message, thereby creating a deeper emotional connection with your audience.
3. Creating Urgency and Scarcity
Use DALL-E 3 to create images that evoke a sense of urgency or scarcity, compelling your audience to take immediate action.
4. A/B Testing Made Easy
DALL-E 3 allows you to test different ad variations with ease, helping you identify what resonates most with your audience.
FEATURES THAT SET DALL-E 3 APART
Realistic Image Generation : DALL-E 3 can produce images that are highly realistic based on textual descriptions. This is particularly useful for creating ads that require specific visual elements to convey a message.
Variety of Styles : The tool can generate images in multiple styles, including photorealistic, artistic, and abstract. This flexibility allows marketers to align the visuals with the brand's aesthetic.
Aspect Ratios and Resolutions : DALL-E 3 supports different aspect ratios and resolutions, providing the flexibility to create images that fit various social media platforms or advertising channels. Whether it's a square post for Instagram or a landscape banner for LinkedIn, DALL-E 3 has got you covered with different aspect ratios and resolutions.
Multiple Objects and People : The tool can generate images featuring multiple objects and people, making it ideal for complex scenes or group shots in ads.
Customizable Lighting and Backgrounds : DALL-E 3 allows for the customization of lighting conditions and backgrounds, offering the ability to create images that suit different moods and settings.
SEAMLESS SYNERGY WITH CHATGPT
The Power Duo
Imagine combining the text-generating prowess of ChatGPT with the image-generating capabilities of DALL-E 3. The result? A powerful tool that can generate custom images based on text descriptions, without the need for a designer or photographer.
How to Integrate
Use ChatGPT to brainstorm and generate text prompts. Then feed these into DALL-E 3 to create the perfect image for your ad. It's as simple as that!
DALL-E 3 is not just a technological advancement; it's a paradigm shift in how we approach social media advertising.
If you're looking to scale your business and make your ads stand out in a crowded digital landscape, DALL-E 3 is your secret weapon.
Follow AI Officer- Stay tuned to our page for more groundbreaking insights that can transform your business.