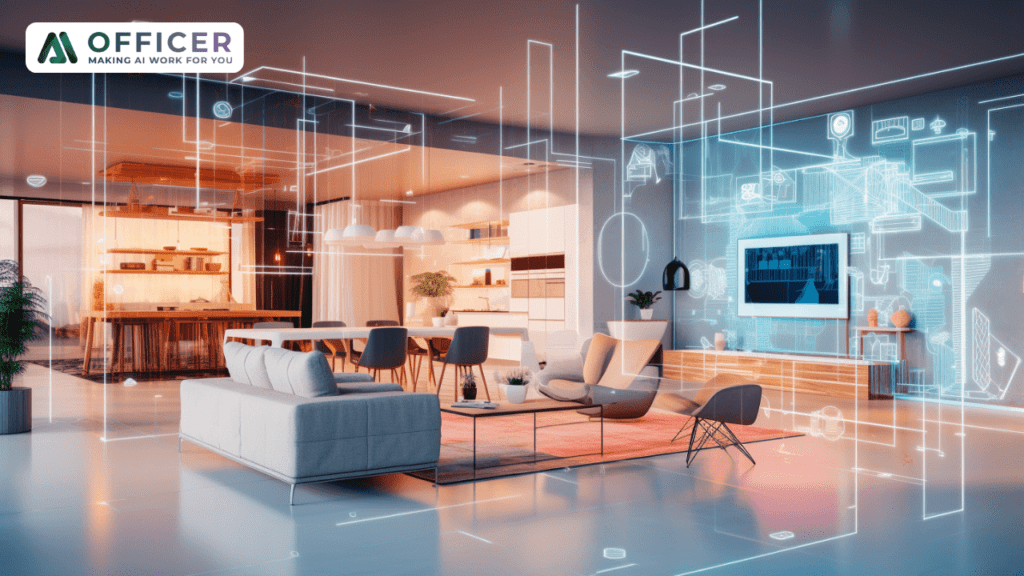 THE DAWN OF FLAWLESS INTERIOR DESIGN
In a world that increasingly values Precision and Personalization, the Interior Design industry is experiencing a groundbreaking shift.
Artificial Intelligence (AI) is at the forefront of this change, offering an unprecedented blend of data-driven accuracy and creative ingenuity.
No longer are design mistakes—such as mismatched color schemes or poorly fitted furniture—seen as inevitable hiccups in the creative journey.
AI is setting new standards, making design more accessible, accurate and virtually free of errors.
THE NEW PARADIGM : AI'S IMPACT ON INTERIOR DESIGN
Artificial Intelligence is not merely a technological advancement; it's a fundamental change in how we approach design. This shift is redefining the boundaries between technology and creativity, making design errors a thing of the past.
THE DATA SPEAKS – INDUSTRY STATISTICS
A recent survey reveals that 87% of interior designers anticipate AI will dramatically alter the industry within five years. The key benefits include :
Time and Cost-Efficiency
Unmatched Design Accuracy
Innovative, Personalized Solutions
Increased Client Satisfaction
THE AI TOOLKIT | REVOLUTIONIZING DESIGN PROCESSES
AI-ENABLED DESIGN GENERATORS
Tools like Dream by WOMBO and Autodesk Generative Design are generating thousands of design options in seconds, allowing designers to select the best possible outcomes.
AI-POWERED DESIGN ASSISTANTS
Vizetto and Spacemaker analyze user behavior and preferences, aiding designers in creating spaces that truly resonate with clients.
CODE GENERATORS | BRIDGING DESIGN AND REALITY
Sketch2Code and Figma2Code are converting design mockups into functional code, streamlining the Design Process.
AI'S MULTIFACETED ROLE IN DESIGN
VIRTUAL REALITY INTEGRATION
AI algorithms create realistic renderings, enabling clients to visualize their dream spaces before they come to life.
DATA-DRIVEN CUSTOMIZATION
AI analyzes user behavior and preferences for designs that are not just visually appealing but also highly functional.
PROACTIVE PROBLEM-SOLVING
AI identifies potential design issues early, allowing for timely corrections and cost savings.
BUSINESS IMPLICATIONS | A LEVEL PLAYING FIELD
AI is democratizing the industry, enabling smaller firms to compete effectively with larger players. The efficiency and accuracy that AI brings can lead to increased client satisfaction and valuable referrals.
The integration of AI in the interior design industry is not just a trend; it's a transformative force.
By adopting AI, you're not just leveraging technology; you're investing in the future of your design business. Are you prepared for this exciting new chapter?