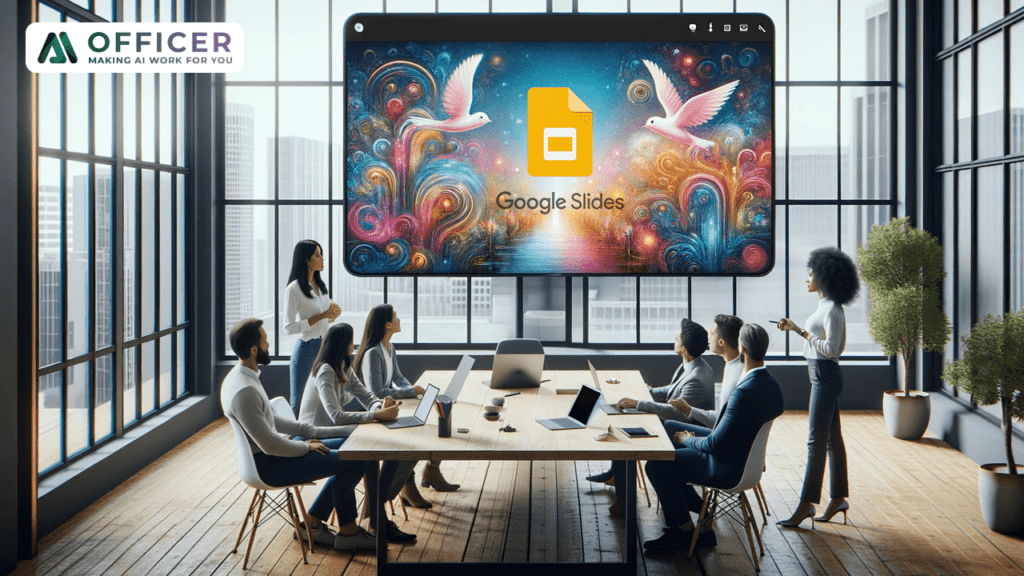 Creating eye-catching presentations just got a whole lot easier, thanks to a fantastic new feature on Google Slides!
Now, with a sprinkle of AI magic, your ideas can swiftly turn into captivating images making your slides the star of the show. Ready to jazz up your presentations with a few simple clicks? Let's dive in!
UNPACKING THE NEW FEATURE
Google has introduced a delightful, free AI tool within Google Slides to help you create the perfect images for your presentations. This feature is your shortcut to turning imagination into visual artistry, without the hassle!
HOW TO HARNESS THIS GAME-CHANGING TOOL
Getting Started
Launch Google Slides and select the slide you want to spruce up.
Click on "Insert" followed by "Image" and then "Help me visualize", or simply find the "Help me visualize" option in the toolbar.
Dream It, See It
Type in a description of the image you have in mind.
The clearer your description, the better the suggestions will be!
Style It Your Way (Optional)
Before hitting "Create", you have the option to tweak the style to match your vibe.
Create and Choose
Click "Create" and voila! You'll get several AI-generated image suggestions.
Pick the one that fits best and insert it into your slide.
Amaze Your Audience
Your enhanced presentation is now ready to wow the crowd!
BEFORE YOU JUMP IN
This feature comes from Workspace Labs, which means it's in the experimental phase.
Though it's super cool, it's not meant for professional advice in medical, legal or financial matters.
The images created are for use only within Google Slides.
No more dreary presentations! With Google Slides' new AI feature, creating engaging visuals is a breeze.
Eager to harness the full power of AI for your brand?
Reach out to our AI Officers for bespoke AI solutions tailored to your needs.
And, keep an eye on our blog for more enlightening insights on how AI can redefine your business landscape!