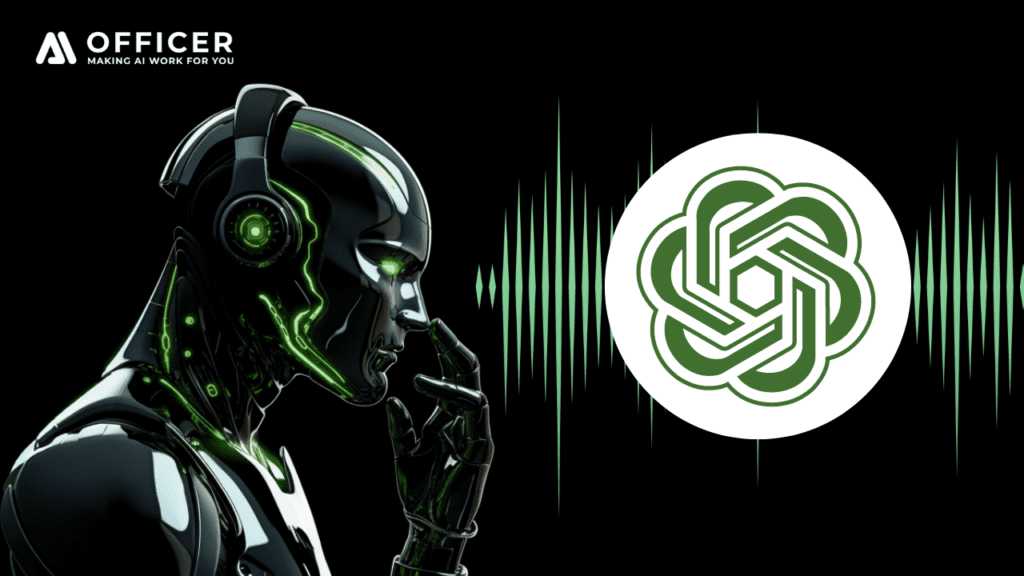 OPENAI HAS ONCE AGAIN RAISED THE BAR.
No longer confined to mere text, this AI marvel can now see, hear and engage in a manner that's more human and intuitive than ever before.
A leap from the conventional, ChatGPT now brings to the table an experience that's more human, more intuitive.
Entrepreneurs, brace yourselves! This is not just another Tech update; it's a game-changer. Curious? Let's dive right in.
CHATGPT'S ENHANCED FEATURES
1. VOICE CONVERSATIONS WITH CHATGPT
Engage on Demand : From settling dinner debates to narrating bedtime tales, ChatGPT's voice feature ensures a seamless conversation.
Kickstarting the Experience : Navigate to the mobile app settings, opt into voice conversations and select from five unique voices.
Behind the Magic : Powered by a state-of-the-art text-to-speech model, this feature boasts human-like audio quality. OpenAI has collaborated with professional voice actors and utilized Whisper, an open-source speech system, to ensure lifelike audio.
2. IMAGE INTERACTIONS WITH CHATGPT
Visual Engagement : Whether it's troubleshooting a grill or planning meals based on your fridge's contents, ChatGPT can analyze and provide insights on images.
Initiating the Process : Use the photo button on the app, select or capture an image and let ChatGPT analyze and respond.
Tech Foundations : Image comprehension is fueled by multimodal GPT-3.5 and GPT-4, which apply linguistic reasoning to a wide spectrum of images, enhancing its versatility.
IMPLICATIONS FOR THE BUSINESS WORLD AND BEYOND
Elevated User Experience : With voice and image integrations, businesses can offer richer, more interactive user journeys.
Broadening Horizons : The voice feature not only enhances user engagement but also promotes inclusivity in technology.
Safety and Privacy : OpenAI ensures that while ChatGPT can analyze images, it respects individual privacy, refraining from making direct statements about people.
The future of AI is here and it's more interactive than ever.
As we continue to push the boundaries of what's possible, Stay Connected with AI Officer for the latest in AI advancements.
Looking for tailor-made AI solutions for your business? Reach out to us and let's craft the future together.