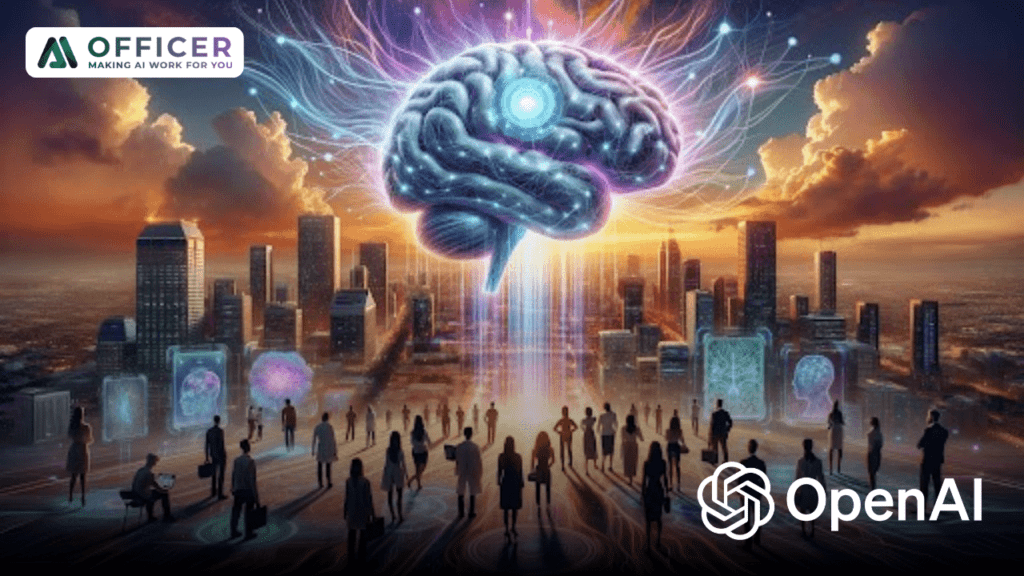 Keeping one's company on top in today's world requires more than simply keeping up with the rapid speed of technological change; it requires setting the pace.
The increasing demand for OpenAI's AI technologies, including the remarkable GPT-3, the transformative GPT-4, and the much-anticipated GPT-5, represents a pivotal moment for businesses globally.
Businesses worldwide are awakening to the transformative power of AI, making now the perfect time to ask : Is your enterprise poised to harness this revolution?
LATEST HAPPENINGS IN OpenAI
2023 stands as a landmark year in AI advancements, with OpenAI at the forefront. Here's a glimpse into their ongoing projects :
GPT-4 : A significant leap from its predecessor, GPT-4 has set new standards in language processing capabilities, bridging many gaps that were previously seen in AI-human interactions.
GPT-5 : Building on the success of GPT-4, GPT-5 promises even greater capabilities, particularly in business applications.
DALL-E : A text-to-image model transforming creative fields with its ability to generate realistic images from textual descriptions.
CLIP : Innovating image recognition by aligning it more closely with human perception.
OpenAI Gym : A toolkit dedicated to the development and testing of reinforcement learning algorithms.
GPT-5 : TRANSFORMING BUSINESS LANDSCAPES
Content Creation : Both GPT-4 and the upcoming GPT-5 have and will revolutionize content generation. From crafting compelling marketing materials to creating engaging social media posts, these models offer unparalleled assistance.
Customer Service : Enhance customer experience with 24/7 chatbot support, powered by GPT-5's advanced understanding of language.
Product Development : Utilize GPT-5 for innovative product design and ideation, ensuring user-friendly and market-responsive outcomes.
EMBRACING THE AI WAVE – LESSONS FROM THE SURGE
AI as a Business Norm : AI is no longer a distant future; it's a present reality. Incorporating AI into business strategies is now essential.
Rising Demand for AI Solutions: The surge in AI interest highlights a market eager for AI-driven enhancements in operational efficiency and competitive edge.
Innovation Potential: AI's developmental trajectory offers immense opportunities for businesses willing to invest and innovate early.
At AI Officer, we don't just talk AI; we breathe life into it.
Specializing in tailor-made AI solutions, we are committed to equipping businesses of all scales with AI tools that not only fit their needs but also amplify their growth and ROI.
The AI revolution is not just knocking; it's already here. Businesses prepared to embrace AI stand to reap significant rewards.
AI Officer is here to guide you through every step of your AI journey, ensuring your business doesn't just join the revolution but leads it.
Join the AI revolution with AI Officer. Stay tuned for cutting-edge insights and updates in the world of AI. Let's transform your business together.